Posted by John Carle on Tuesday, January 11, 2022 at 11:40 AM
Comment
Top 10 Common Construction Defects In New Homes
By Mike Holmes


The things you don't see in a home are more important than the things you do, and addressing these critical details today protects your investment, saving you time, trouble and money tomorrow.
As a homeowner, I want you to pick the builder that cares about the quality behind the walls.

But where do construction issues usually stem from?
---
Quality Built, a leader in third-party quality control and assurance and insights, recorded the most common issues and inconsistencies in the construction process. They collected millions of data points on over a million structures.
Here are the TOP TEN construction defects, based on their data:
1) Foundation – Vapor Retarder
Builders are consistently struggling with slab, crawlspace, and basement moisture intrusion. When present under cabinets, water penetration through the slab can cause damage to the flooring and contribute to poor indoor air quality.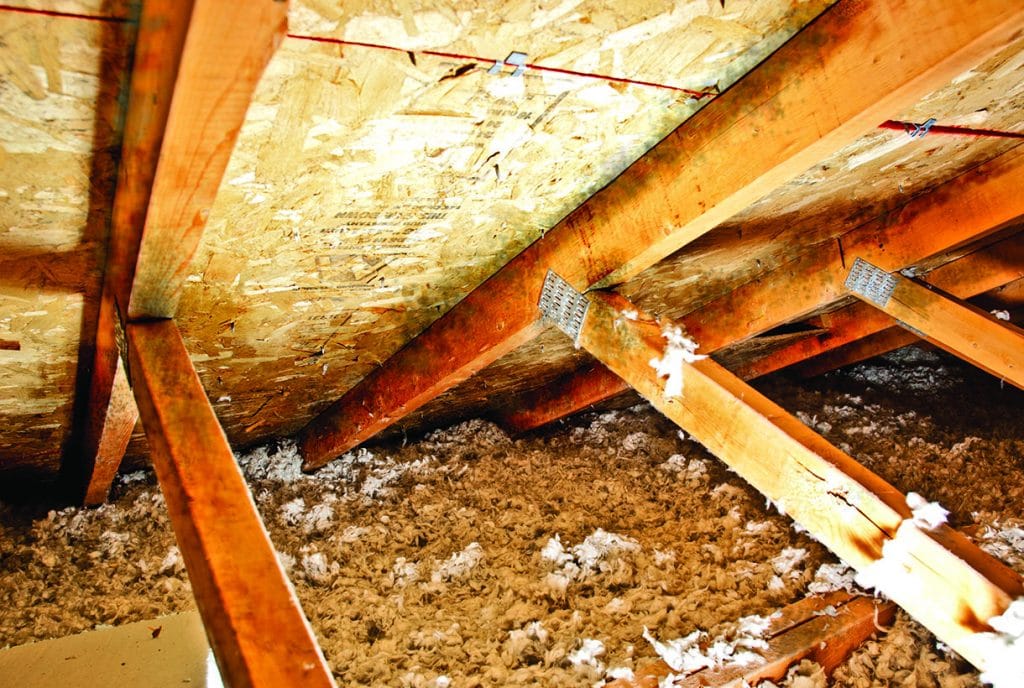 If moisture intrudes into the crawlspace, it can also create bio-organic growth and, in severe cases, compromise the structural framing.
2) Framing – Incorrectly Constructed Trusses
Trusses incorrectly attached or bearing on non-bearing walls were the most prominent issues identified.
Truss issues generally resulted in drywall cracking and erratic popping sounds as the trusses deflected the underload shift. The expansion and contraction of the truss members or the wall framing can also cause some movement.
These issues most commonly lead to homeowner complaints and claims.
The next most frequently observed irregularity linked to framing was overdriven fasteners at shear or braced wall assemblies. This irregularity can reduce the load capacity that the assembly can resist without failing.
Because these walls are designed to prevent or reduce structural damage during an earthquake or high winds, the loss of load resistance can lead to injuries and even fatalities.
3) Fire Blocking – Missing or Damaged
The risk that could occur from damaged or disassembled fire blocking is enormous. Without proper installation, a fire would likely spread more rapidly, reducing evacuation time and leading to injuries or death.
4) Insulation-Incorrect Installation
The incorrect installation of insulation causes significant energy loss. Typically, real estate due diligence inspectors use infrared cameras to advise purchasers of inadequate insulation and associated energy loss.
And now, homeowners can buy or rent inexpensive infrared cameras or use thermal imaging phone applications to find errors and initiate callbacks. As energy codes continue to become increasingly strict and more jurisdictions require energy-related testing, the risk of claims related to improper installation is sure to increase.
5) Windows-Installation
Improper installation or damaged windows and material deficiences can cause significant moisture and air infiltration to the building envelope resulting in substantial ramifications.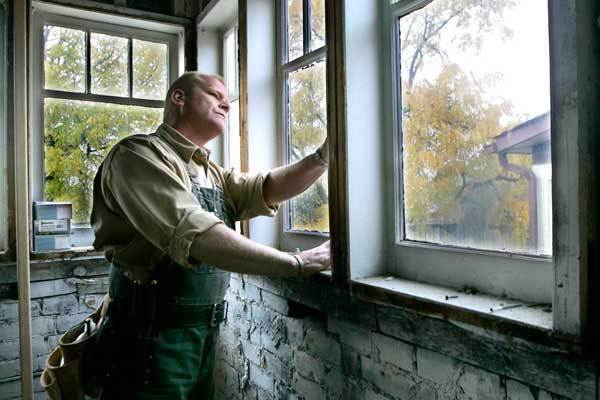 Leaks through windows or building walls caused by the incorrect installation are one of the main causes of construction defect litigation.
6) Exterior Wall Weatherization– Improper Integration & Use of Exterior Penetration Flashing
The increasing use of exterior penetration flashing for exterior walls has resulted in a growing number of defective installations. Failure to use the proper exterior penetration flashing for penetrating items not only voids the warranty, but also creates the risk of water intrusion because the panel fails to properly seal.
7) Exterior Wall Weatherization – Holes, Rips, or Tears in WRB
Holes, rips, and tears in the WRB must be repaired or sealed to maintain water resistance in the membrane. Unfortunately, builders often run into issues with seam tapes and reverse laps with some WRB systems. Improperly sealing the seams not only results in water intrusion, but also negatively affects the performance of the air barrier.
Attention to detail is critical for exterior wall weatherization. Any water intrusion or air intrusion through the WRB can have negative and costly consequences both for the builder and homeowner.
8) Roofing – Flashings
The most common mistakes include improper laps of materials and failure to meet the code or manufacturer's requirements. Reverse laps at penetration flashings installed without a bibb can also be detrimental to the condition of the roof.
9) Exterior Cladding – Stucco
The majority of stucco cracks are due to improper lath installation.
While many of the cracks and efflorescence issues are cosmetic in nature, they often result in homeowner complaints and help fuel construction defect claim cases.
10) Failure to Follow or Complete Plans, SOW, Product Specifications
Failure of the trades to follow their Scope of Work (SOW), plans, specifications or manufacturer's recommendations can be risky and have a devastating impact.
Poorly installed products or systems and construction deficiencies as a result of these gaps and communication failures can lead to risks escalating from a cosmetic issue to potential structural failure, injuries, or fatalities.
Incorrect installation can also often void the warranty and make obtaining insurance coverage for repairs more difficult.
What Can Builders Do?
---
To discover, report and remediate the types of construction defects listed above, builders should be employing third-party inspectors. They provide an additional level of on-site supervision over evolving installation practices beyond what the builder's own field managers and local city inspectors are providing.
The original article can be found at https://makeitright.ca/holmes-advice/buying-selling-your-home/top-10-common-construction-defects-in-new-homes/