St. Albert Real Estate Update - October 2022
Posted by John Carle on Thursday, November 3, 2022 at 3:59:15 PM
By John Carle / November 3, 2022
Comment
St. Albert saw a huge decline in house sales in October 2022 compared to last year. Many will attribute the soft sales to the recent interest rate increases, however the October increase didn't happen until October 26 so it was less of an influence than many think.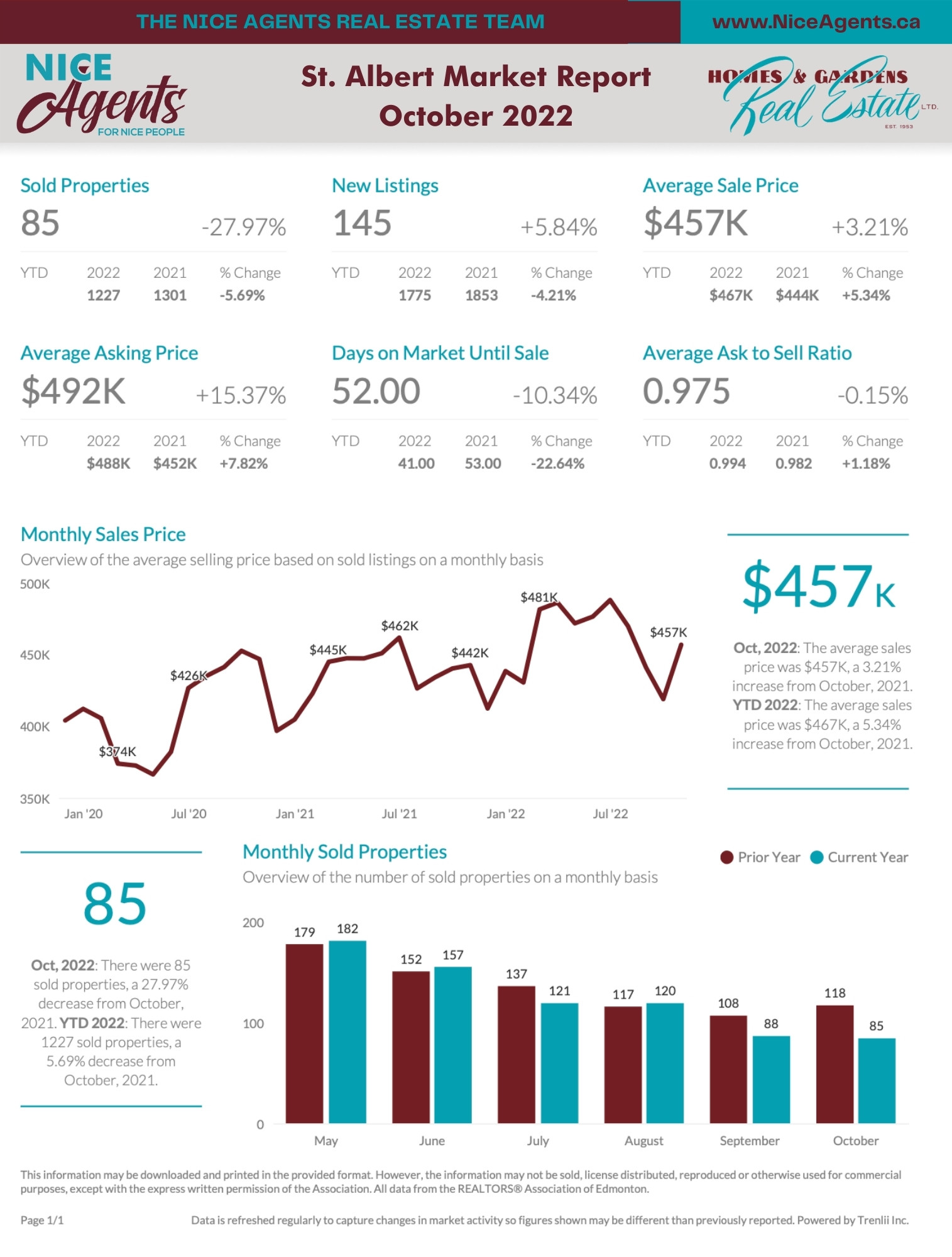 St. Albert saw reduced volume in part due to the strong market it has experienced in recent months. St. Albert has remianed strong relative to Edmonton for several months, both in house values and volume sales, resulting in buyers seeing a disjointed level of affordability in areas like NW Edmonton and the Big Lake communities (Trumpeter & Starling).
St. Albert house prices remain higher than a year ago, at 3.21% increase, but have softened slightly since their high in the spring. If your home was worth $400,000 last year, it is worth approximately $412,500 today.
We can expect actiity to remian soft through the remainder of 2022, as a result of buyers who moved earlier this year to avoid the interest rate increases. These buyers decision to move earlier in the year has resulted in a temporary imbalance in housing supply and demand which will take a few months to iron out.