St. Albert Real Estate Update February 2023
Posted by John Carle on Monday, March 6, 2023 at 12:00 PM
By John Carle / March 6, 2023
Comment
The St. Albert real estate market continues to experience suppression due to increased interest rates and their impact on the buying power of home buyers. But it is showing signs of receovery!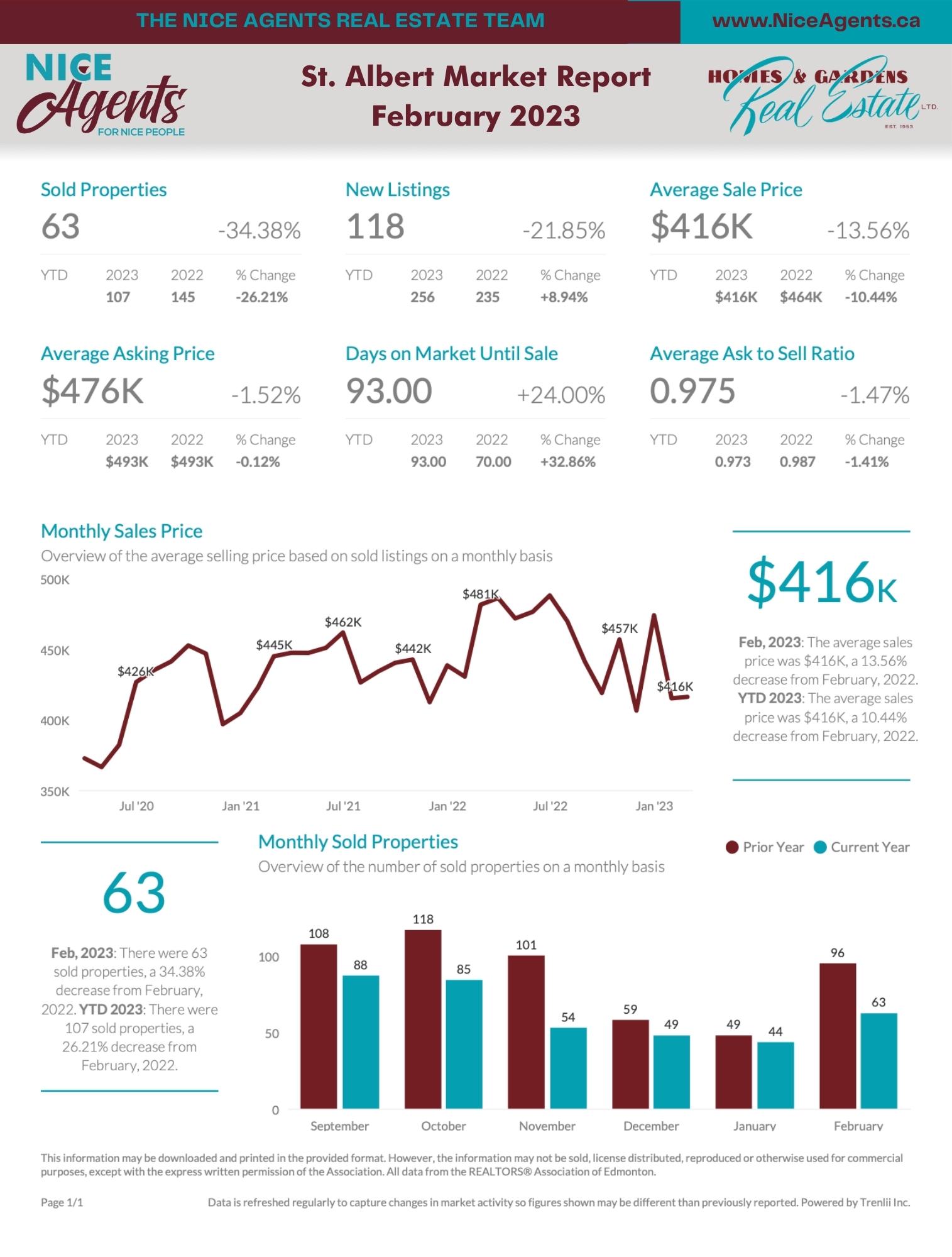 In February we saw only 63 home sales in St. Albert for a total year-to-date sales volume of 107 homes. That is a decrease of 26.2% vs. 2022.
The average sale price is down 13.56% from February 2022 at $416K in February of 2023. But the Housing Price Index, which we use to measure the value of homes, doesn't show a similar decrease. This leads us to conclude that house values aren't dropping, but rather that real etate buyers are buying less expensive homes.
Buyers are also being more cautious in their home buying decision. In February of 2022 it was taking an average of 70 days for a home to sell; where homes are taking an average of 93 days to sell in 2023.
But there IS good news! We are seeing signs of activity in the market, as February appears to be more active than January was in relation to the same months a year ago. That's an early trend that we hope to see continue.
When we look at the Calgary market, they're absolutely on fire. The Calgary area tends to shift 4-6 months ahead of our Capital Region; so we should see that same increase in activity in the spring of 2023.