St. Albert Real Estate Market Update - March 2023
Posted by John Carle on Tuesday, April 4, 2023 at 1:45 PM
By John Carle / April 4, 2023
Comment
Well that was a lousy month for getting your home sold.
In April we saw a 42% decrease in house sales vs the same month in 2022. That's a huge drop. Interestingly though, the number of listings in St. Albert didn't drop unlike Edmonton saw. Edmonton had a drop in new listings of more than 25%, but St. Albert's saw almost the same number of listings in April 2023 as it had in 2022. Interesting.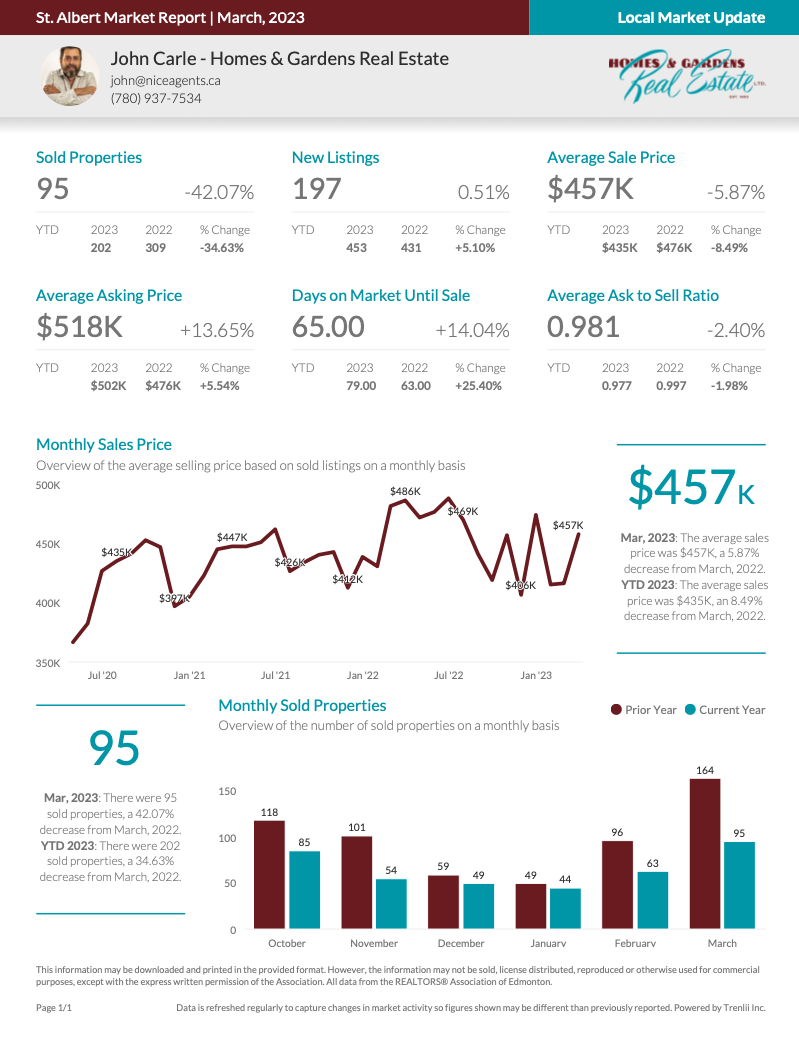 Days to sell is up 14% in St. Albert, which is 47% less of an increase than Edmonton saw. Likewise the sale to listing ratio was nominal in it's shift.
St. Albert proves again that it's a stronger real estate market than Edmonton because it's such a desirable community to live in. Historically St. Albert doesn't see the dramatic shifts and swings in the market that Edmonton experiences.