St. Albert Real Estate market Stats - June 2022
Posted by John Carle on Monday, July 4, 2022 at 1:09 PM
By John Carle / July 4, 2022
Comment
There's a justifiable concern that the interest rate increases over the past few months, and continuing again this month, will cool the real estate markets in Canada. Certainly, from what we're hearing, the markets in Toronto and Vancouver has slowed dramatically. But here in Alberta it's a different story.
I think the best way I can explain the impact of the interest rates has taken the St. Albert market from White Hot to Red Hot. Which is probably a good thing, nobody wants a repeat of the frantic 2007 real estate market or the correction that came in 2008.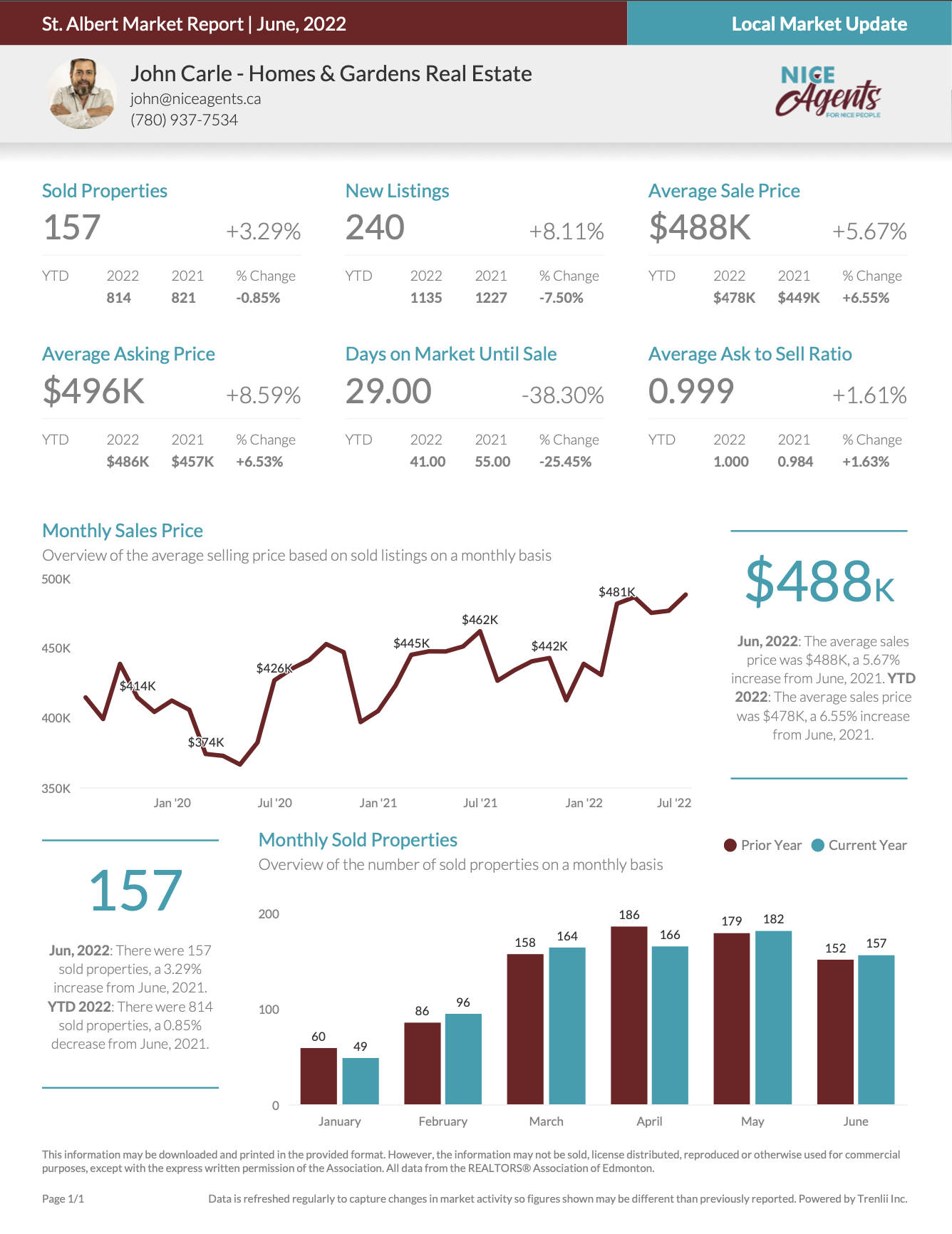 In June of 2022 we continued to see the St. Albert real estate market's strength. Sales are still up over 2021, 3.29% where in May they were only up 1.89%. A sign of market confidence in St. Albert.
Days to a sale in St. Albert also remain strong, just 29 days on average. That's 38% faster than a year ago. While it's a bit longer than May of 2022, the market remains Red Hot in this regard.
Finally the average sale price in St. Albert is up 5.67% year over year, where it was 5.68% last month. Not a noticable change, which is another sign of a strong real estate market in St. Albert.