St. Albert Real Estate Market Stats - July 2022
Posted by John Carle on Wednesday, August 3, 2022 at 3:01 PM
By John Carle / August 3, 2022
Comment
Sales are down slightly, listings are up, yet the St. Albert real estate market continues to be strong.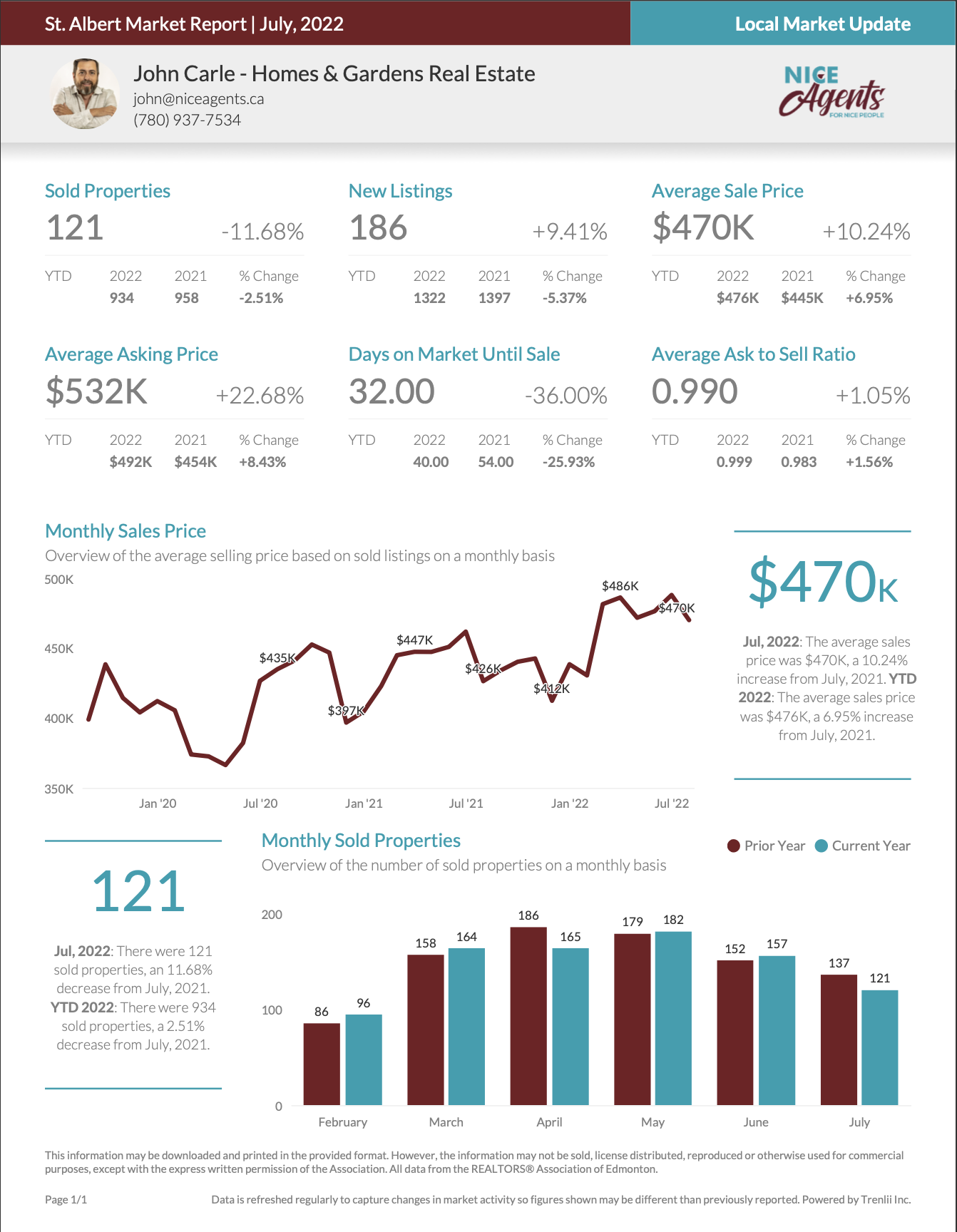 A decrease is sales of 11.68% vs. the same month last year may seem alarming to some, but in St. Albert this figure doesn't tell the whole story.
In fact, the average sale price is up 10.24% over last year, beating the year-to-date figures of 6.95% and the average days on market sits at just 32, which is 36% faster to achieve a sale than July 2021.
What does this mean? It means St. Albert continues to be a highly desirable community, outpacing the Edmonton market in both time-to-sale and sale price. Good, solid family homes are driving the current market which is exactly what St. Albert has to offer.
We will, and are, feeling the effects of the increased interest rates. But these increases are having the effect of taking us from a white-hot real estate market to a red-hot real estate market.