Morinville Real Estate Update April 2023
Posted by John Carle on Friday, May 5, 2023 at 9:30 AM
By John Carle / May 5, 2023
Comment
Like the rest of the Edmonton capital region, the Morinville real estate market continues to underperform when compared to last year. But the good news is that we are seeing an increase in activity compare to previous months in 2023.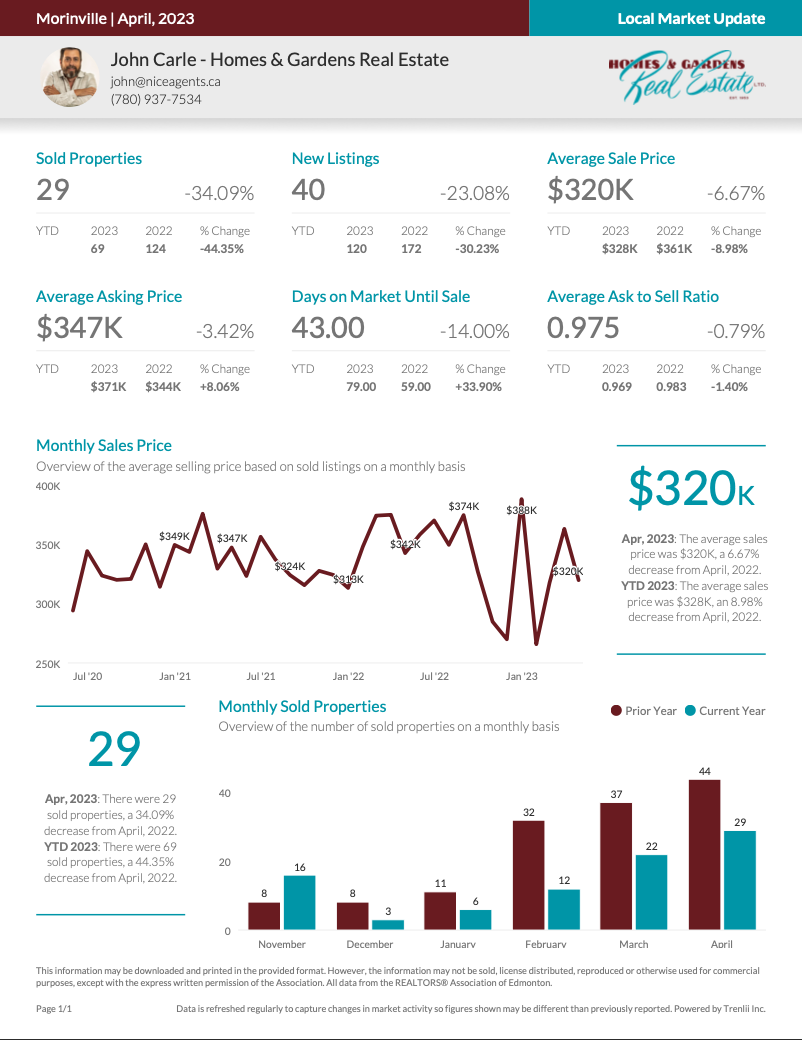 In April of 2023 Morinville saw 29 real estate sales, which is 34% lower than the same month in 2022. But that's better than the 2023 monthly average which was down an average of 44% compared to last year. So while the market isn't hot, there are embers burning that speak to things picking up.
The average asking price for a home in Morniville is down 3.42% which is statistically irrelevant; a few lower priced condos on the market could sway this figure. Likewise for the average sale price of a home in Morinville; which is down 6.67%. With 29 sales a couple of low priced condo sales could inpact that figure.
What is interesting is the time it's taking to sell a home. It's taking an average of 43 days to sell a Morinville home right now, which is quite a bit faster than it's happening in Edmonton. In fact they're selling faster in 2023 than they were in 2022. Of all the areas we monitor, Morinville is the only community that's selling faster than it was last year. We have no idea why.