Posted by John Carle on Monday, July 4, 2022 at 12:02 PM
Comment
Morinville continues to show strength despite concerns about rising interest rates and cooling national figures.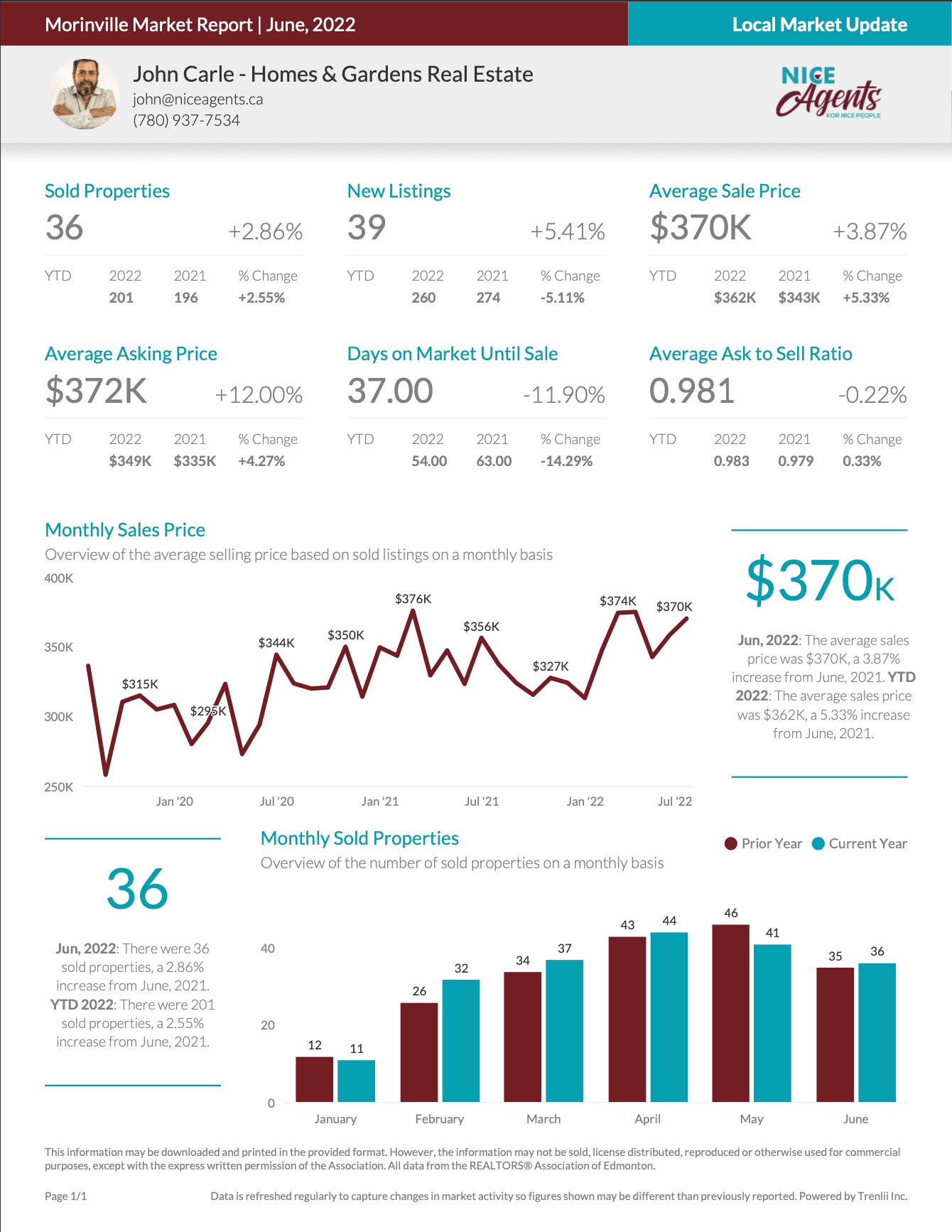 Morinville has seen an increase in it's year-to-date property values of 5.33%, vs. Edmonton's 3.83%. That's a 1.5% higher increase in Morinville than in Edmonton. The average home in Morinville is now worth 370,000; a year ago it was 343,000.
Homes are selling faster in Morinville. In June the average sale took 37 days in Morinville whereas Edmonton took 46 days to sell.
Morinville has a lot going for it, with a rapidly expanding infrastructure, close proximity to Edmonton & St. Albert and a strong influece from the Canadian Forces which provides Morinville with a much more consistent real estate market than other communities.