Posted by John Carle on Wednesday, August 24, 2022 at 9:00 AM
Comment
by Wendy Helfebaum
Looking for a unique, well-built home that's ready for you in as little as 16 weeks? Welcome to the world of the modular home, an increasingly popular trend across Canada. These prefabricated (prefab) homes are generally cost effective and beautifully designed, and several companies have popped up in recent years to deliver on this trend.
Daniel Engelman, president and co-founder of Edmonton-based HONOMOBO, launched in 2016, and says business is booming.
"Numbers are going crazy now; last year, we did about 30 homes and this year, we'll probably double it or more," he says, adding buyers are typically busy professionals who want something beautiful, modern, and ready quickly. "We think modular homes are the future of housing, especially as trades continue to age out and it's harder to find skilled people to work on site."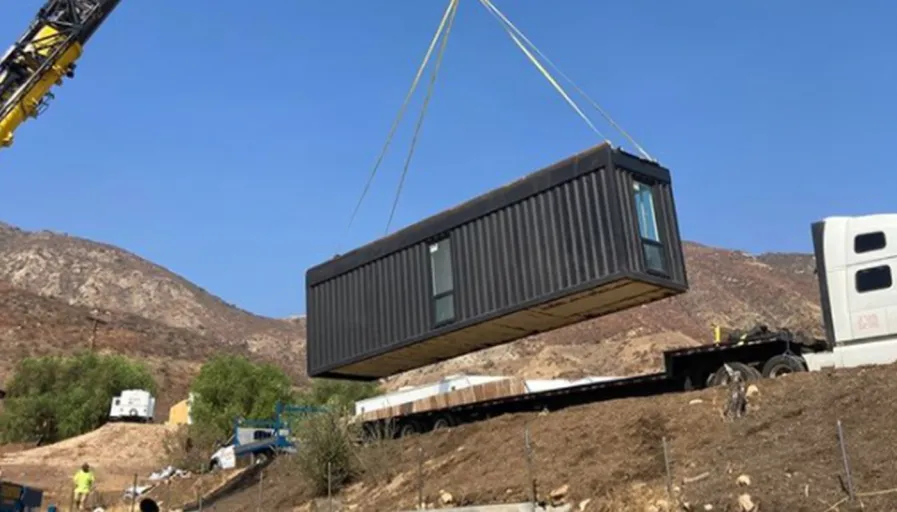 Image via HONOMOBO on Instagram
A streamlined process
Modular homes are certified as CSA A277 dwellings in Canada, he explains. HONOMOBO uses two to five modules, each measuring eight by 42 feet long to construct its homes, and offers five models ranging from a 96-square-foot home office up to models delivering more than 1,600 square feet. The team is also prototyping two-storey and larger models, slated to debut in the next few months.
One benefit to buying a modular home is the quality control you get from a factory setting you can't match if you're building onsite, notes Engelman.
"We can sometimes turn a product from initial inquiry to move-in ready in six months, which you'll never be able to touch with a site-built because while we're building in the factory, they're building the foundation on site," he explains.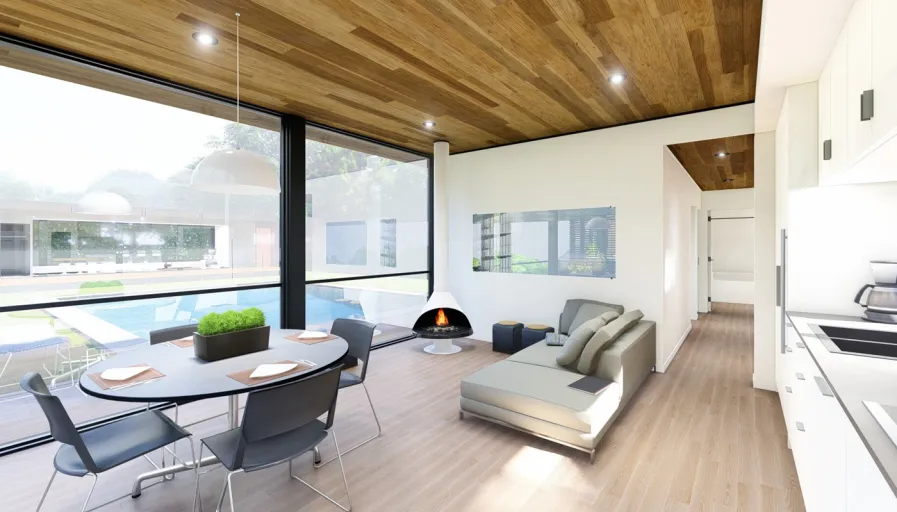 "Our homes are built to nearly 98% complete in the factory, so everything is complete on the inside, inspected, and tested: Your countertops, plumbing, fixtures, and everything is in and then they're pulled apart into modules."
The build process takes about 12 weeks to produce an upscale modular home. The modules are then wrapped in a waterproof shielding system, put onto a truck, and shipped across Canada and the United States. The units are craned onto the existing or newly completed foundation, where the installation crew puts together the final product.
"We have you up and running quickly, in about two to four weeks from the time we land the modules on the foundation," says Engelman, noting depending on the location, HONOMOBO's network of partners can prepare the site in advance if the homeowner doesn't want to hire a contractor to do the foundation, water and power work.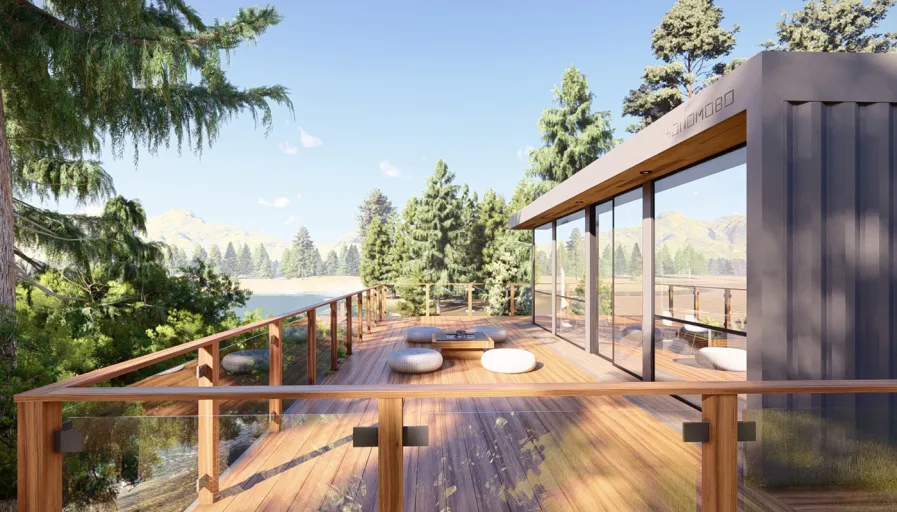 Modular homes work on all kinds of sites
"The more remote the location, the more suited to modular it is," says Engelman. "We do a lot of island installs and remote, no-road-access kind of things where we're the only option or else you're going to be in a multi-year site-built process where the costs get pretty spectacular."
However, if you're looking for a totally personalized build, a modular home may not be for you, cautions Engelman.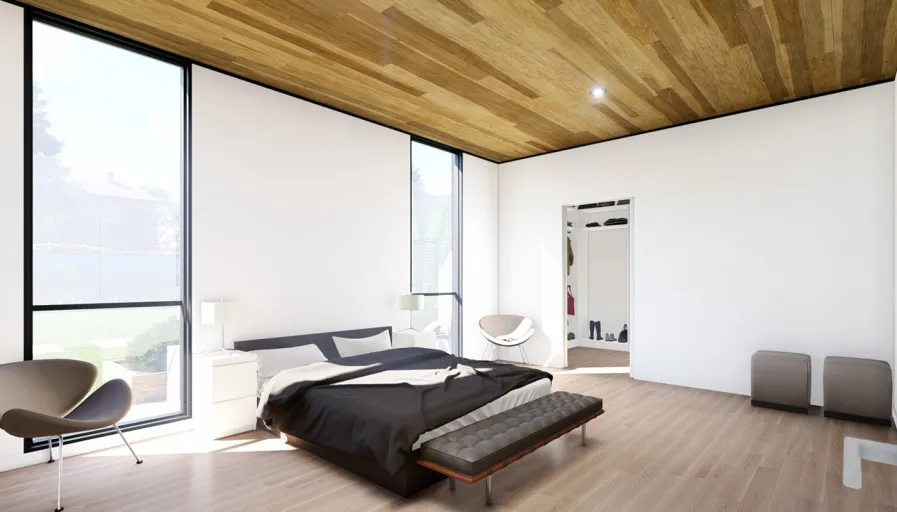 "We don't do custom, so if you're looking to sit down with an architect or designer and design your dream house from scratch, that's not us," he explains. "We have set models, and since our clients are generally somewhat younger, the focus is more on quality and good design."
HONOMOBO clients can select upgrades and options like flooring, countertops, and cabinets, but not the layout.
"This allows us to produce these homes at a larger volume and better quality because of the speed at which we're moving in a factory. But, if you customize things, there's a real ripple effect that slows things down."
While most cost-effective prefab options are templated, some modular home companies can also accommodate custom designs and layouts.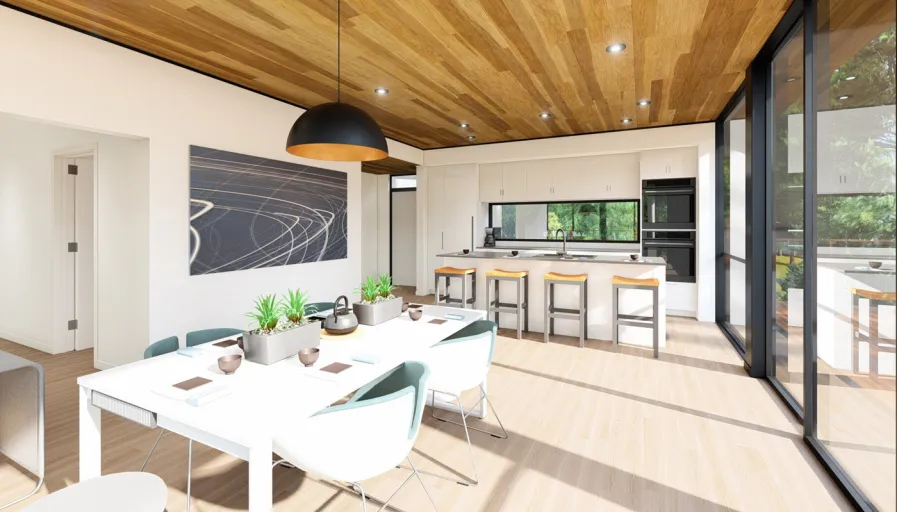 Financially, it's similar to a site-built house
Once a modular home is delivered on site, it's eligible for the same kind of financing as other properties, Engelman says.
"A CSA A277 certification means it meets all the local building codes and requirements a site-built home must meet, so once it's installed, there's no difference as far as the mortgage; the only difference is with the banks," he explains.
Sometimes, a bank likes to fund against a certain construction process, such as once the site is built out, but modular home companies need payments through the entire building process.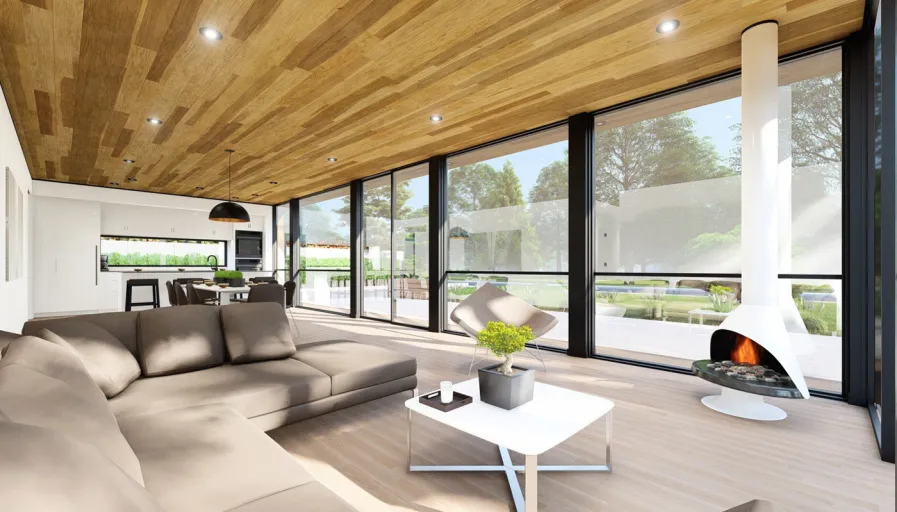 "We're working through this with some financial partners now, but that has been a stumbling block; it's not your typical 5% down," admits Engelman.
Selling a modular home is no different than listing a traditional property. It's also becoming common for homeowners to add a modular home onto their property as a rental or in-law suite, or for returning university students who want to move out but can't afford a home just yet.
Modular homes have been around for decades and continue to offer a variety of exciting and modern designs and opportunities.
This article originally appeared on CREA's website at https://www.realtor.ca/blog/modular-homes-how-they-work-and-why-theyre-gaining-popularity/22783/1365