Edmonton Market Stats - July 2022
Posted by John Carle on Wednesday, August 3, 2022 at 2:44 PM
By John Carle / August 3, 2022
Comment
Everyone is expecting the July 2022 Edmonton real estate market report to show a slowing down of the market. Many believe the interest rate increases are to blame.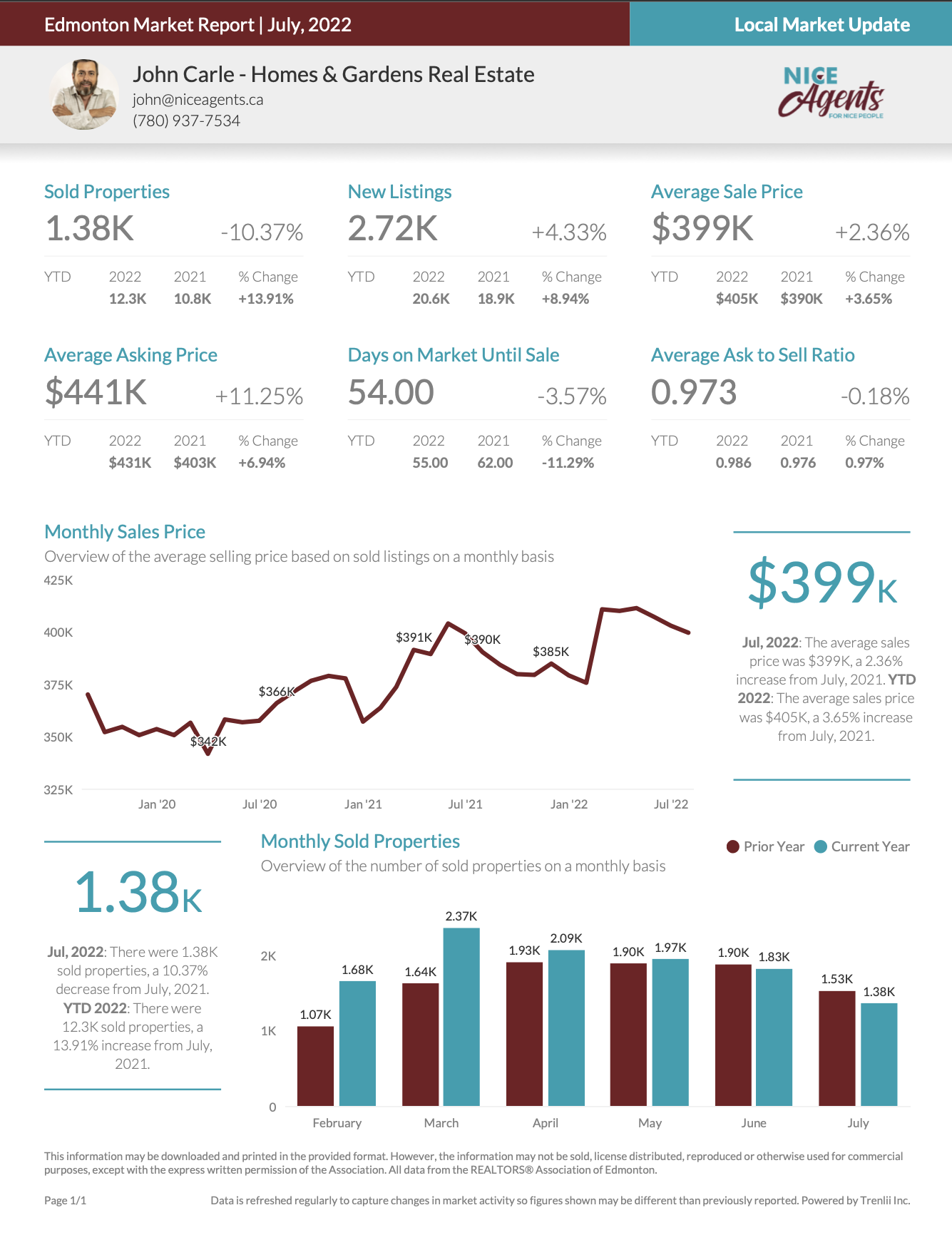 In July 2022 we've seen 10.37% fewer homes sell than in July 2021; 1,530 in 2021 vs 1,380 in 2022. It may seem like a lot, but that's not really a huge change in sales. 150 homes. July is typically a slower month in the year than previous months, and indeed it's the lowest sales volume since February.
But the days on market, or time to a sale, remain very low. 54 days in 2022 vs. 62 in 2021. The average sale price vs. asking price remains strong at 97.3% of asking price, vs 97.6% in 2021. Almost no difference there.
All in all the interest rate increase has cooled the market. From white hot to red hot. Will it continue to cool? It's hard to tell. But a well priced home in good condition continues to sell, despite what the media is telling us.