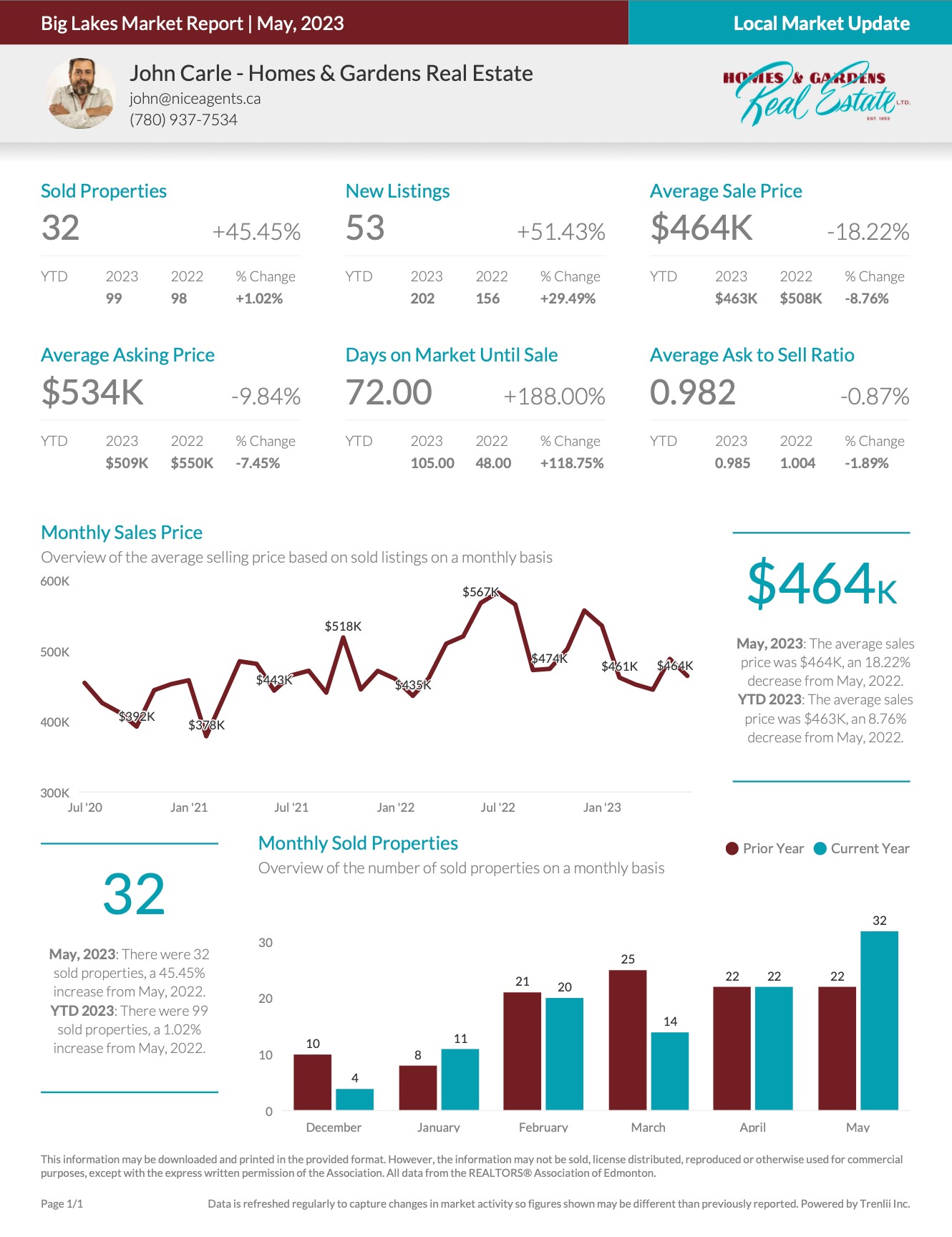 Big Lakes Real Estate Update - May 2023
Posted by John Carle on Monday, June 5, 2023 at 2:45 PM
Comment
Trumpeter, Starling, Kinglet, & Hawks Ridge are leading Edmonton's housing recovery.
The Big Lakes neighbourhoods of Starling, Trumpeter, Kinglet, & Hawks Ridge saw an increase of house sales in May 2023 of 45% over the same month last year. This is an encouraging sign for Edmonton, which is still seeing a suppressed real estate market when compared to it's sister city of Calgary.
New listings in Big Lakes is also up by more than 50% when compared to May of last year, and the demand for housing is only increasing.
Prices are stagnant though, down 18% compared to last year. Year to date we are down 8.76% compared to the same time period last year.